Skip to main content
It looks like you're using Internet Explorer 11 or older. This website works best with modern browsers such as the latest versions of Chrome, Firefox, Safari, and Edge. If you continue with this browser, you may see unexpected results.
Mission Statement
The Quinn Library encourages mindful exploration of resources to empower students to be critical thinkers, effective and ethical users of information and lifelong readers and learners in order to become productive citizens in a global and socially just society.
Reserve the Library
Teachers may reserve the library. To schedule a class, contact Sylvia McInerney
Please provide a copy of the assignment. Your reservation will be confirmed upon availability.
Group Study Rooms may be reserved by teachers for special projects.
Focus on Books
Focus on Non-Fiction
New books in Quinn Library are offered on an array of topics.
Check them out!
Hothouse Earth

by

The climate crisis and the importance of carbon neutrality.

Call Number: 363.739 MCI

ISBN: 9781541579170

Publication Date: 2021-03-02

Singled Out

by

The story of Glenn Burke, the inventor of the high five and the first openly gay MLB player.

Call Number: B BUR

ISBN: 9780593116722

Publication Date: 2021-03-02

Permanent Record (Young Readers Edition)

by

Written for young readers and adapted from the New Times bestseller, Snowden addresses how one many exposed the truth about government spying and digital security.

Call Number: B SNO

ISBN: 9781250767912

Publication Date: 2021-02-09

Icebound

by

A survival tale of the 16th century Dutch explorer William Barents and his three artic expeditions.

Call Number: 310.9163 PIT

ISBN: 9781982113346

Publication Date: 2021-01-12

A Time of Fear

by

Award winning author Albert Marrin examines America in the era of the Red Scares and the Cold War. The work includes many black and white photographs and great writing.

Call Number: 973.9 MAR

ISBN: 9780525644293

Publication Date: 2021-03-30

Strongman

by

The author explains complex ideas in readable prose. An important work for out time.

Call Number: 920DAV

ISBN: 9781250205643

Publication Date: 2020-10-06

Amoralman

by

A Moral Man is a wildly engaging exploration of the fictions we live as truths. It is ultimately a book about the lies we tell ourselves and the realities we manufacture in others.

Call Number: B DEL

ISBN: 9780525658559

Publication Date: 2021-03-02

The Ghost Variations

by

Ghost Stories tap into our most primal emotions. They encourage us to confront timeless questions: What comes after death? The tales are funny, scary, philosophic and touching.

Call Number: FIC BRO

ISBN: 9781524748838

Publication Date: 2021-03-09
Colt Catalog & Databases

Searching for a book to read or information for your paper?
The Colt Catalog will give you print and e-books to start you on your road to research. Our Online Databases will bring you more resources to expand your topic.
Digital Books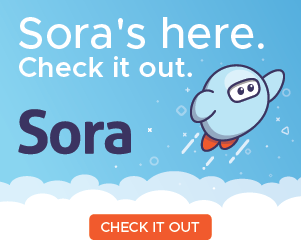 SORA ALLOWS YOU ACCESS TO A DIGITAL LIBRARY TO READ ON ANY DEVICE. ACCESS IT FROM HERE. CREATE AN ACCOUNT USING YOUR CBA LOGIN CREDENTIALS AND YOU CAN BORROW BOOKS. CHECK BACK OFTEN AS NEW CONTENT IS ADDED WEEKLY. REMEMBER TO PUT THE APP ON YOUR PHONE OR IPAD TOO!
WATCH THIS SHORT VIDEO TO HELP YOU GET STARTED. https://fast.wistia.net/embed/iframe/x1crca6t1n?videoFoam=true
Librarian
Sylvia Dixon McInerney
Library Staff
Testing Center Moderator
Br. Steven Caplice
Brother Steve has a vast amount of knowledge and has traveled extensively. He comes to us from Staten Island
Please make arrangements through your teacher to make up tests.